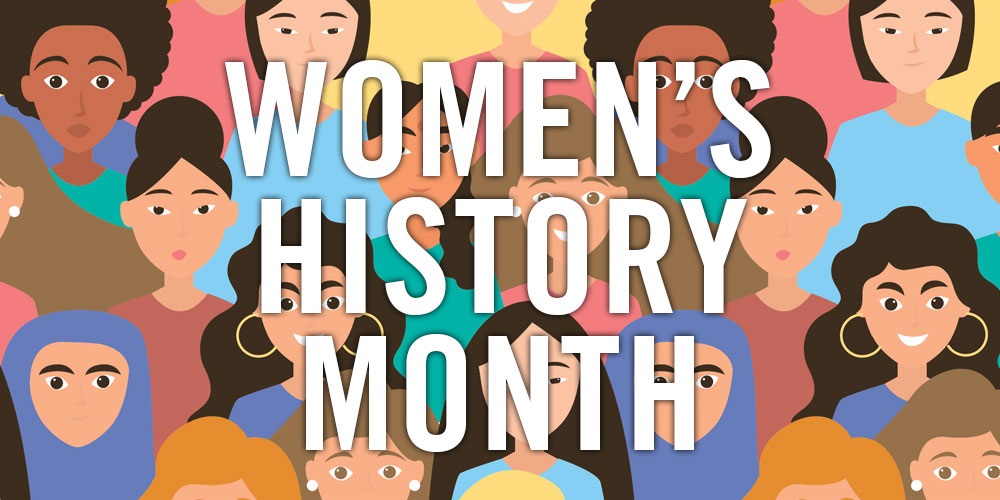 March is Women's History Month
Women's History Month traces its roots to March 8, 1857, when women from various New York City factories staged a protest over poor working conditions. The first Women's Day celebration in the United States was in 1909. More than seven decades later, Congress in 1981 established National Women's History Week to be commemorated annually the second week of March. In 1987, Congress expanded the week to a month and every year since has passed a resolution (and the president has issued a proclamation) designating March Women's History Month. The month of March is a celebration of women's contributions to history, culture and society and has been observed annually in the month of March in the United States since 1987.
The National Women's History Alliance designates a yearly theme for Women's History Month. The 2022 theme is "Women Providing Healing, Promoting Hope." This theme is both a tribute to the ceaseless work of caregivers and frontline workers during this ongoing pandemic and a recognition of the thousands of ways that women of all cultures have provided both healing and hope throughout history. CASA has 68,000 volunteers, many being women, in over 970 locations across the country. Last year, CASA served and provided healing while promoting hope to about a quarter million children, about one-third of the over 780,000 children in foster care.
Women's History Month 2022 will take place from Tuesday, March 1 – Thursday, March 31, 2022. To learn more, visit: https://womenshistorymonth.gov/