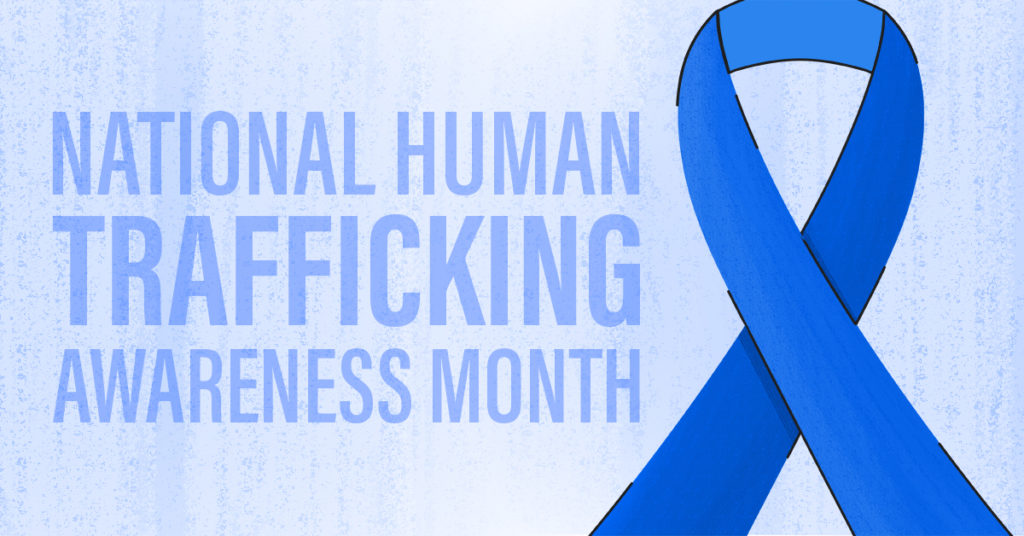 January is Human Trafficking Awareness Month
By some estimates, as many as 24.9 million people — adults and children — are trapped in a form of human trafficking around the world, including in the United States.  Instability caused by natural disasters, conflict, or a pandemic can increase opportunities for traffickers to exploit others.  During the COVID-19 pandemic, traffickers are continuing to harm people, finding ways to innovate and even capitalize on the chaos.
Despite the nearly worldwide efforts to address and prevent human trafficking, we continue to witness traffickers exploit men, women, transgender individuals, and children in the United States and around the world.  Foster youth are particularly vulnerable to human trafficking. According to the National Foster Youth Institute, an estimated 60% of child sex trafficking victims have been a part of the foster care system. There is often little that the foster care system can do to fully replace the emotional bond that these children have lost due to being separated from their families. As a result, these children are left vulnerable and are greatly susceptible to the psychological manipulation of human traffickers.
We all have the power to help make a difference and end human trafficking. To learn more, visit: https://stopmoderndayslavery.org/