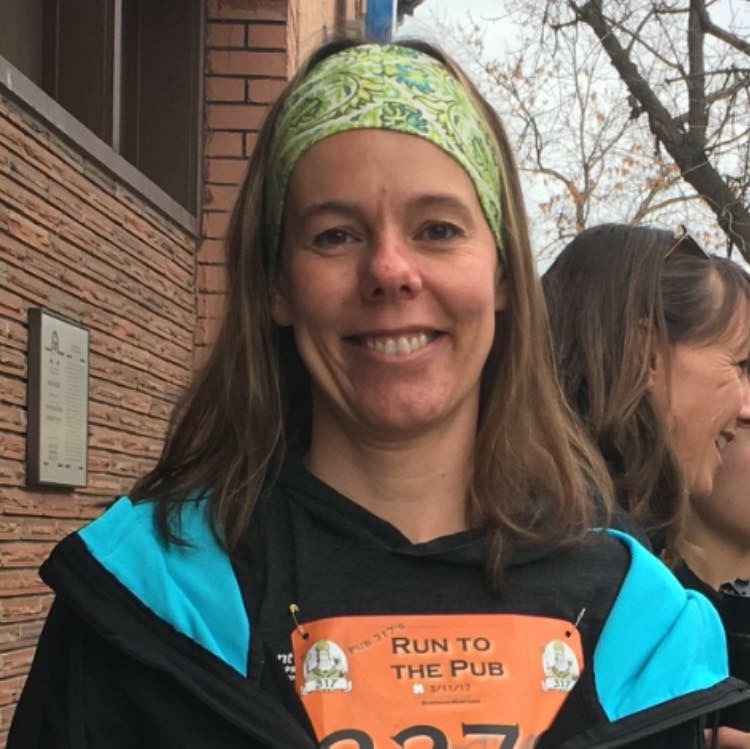 Have you always liked detective work and figuring out "the rest of the story"? Do you like working with children and appreciate the need to have a representative voice for a child in the world of adults? Would you find making a difference in a child's life rewarding? If so, then volunteering as a CASA/GAL might be for you!
Those are the main reasons that I volunteered as a CASA/GAL back in 2000, and I haven't regretted a moment. Volunteering has always been important to me. Growing up in a small town in Eastern Montana really made me appreciate how much a community relies on volunteers. From refilling ice waters at the nursing home to giving museum tours, I learned all sorts of life skills as a teenager doing volunteer work.
Coming to MSU-Bozeman for college opened up a whole new world of volunteer work possibilities! I decided to pursue my love of science as my career, while committing myself to volunteering with children. I feel I followed a natural progression to get to GAL/CASA – I started as a CAP mentor and then became a Big Sister through BBBS. When I saw a newspaper article about the GAL/CASA training, I knew that the program could be a great fit for me.
I have since taken on many cases that have given me opportunity to help children and to learn lessons about life that I probably couldn't even have imagined. I didn't come into this role having any experience with social services and child abuse and neglect. Not only have I learned about the role that I play, but I have come to appreciate the other roles – the social workers, with their large caseloads just trying to keep up and do the best that they can with the resources that they have; the foster parents, willing to be a parent to an infant, to bond with that infant, all while knowing that the infant might return to the biological parents at any time; the mental health workers, who try hard to find the right tools and methods to connect with a child and to aid in improving the child's mental health; and the Judge, who hears different versions of events and different perspectives on the child's life and who has to make permanent, life-altering decisions for that child. Many more people are involved – I just wanted to call those roles out here to illustrate that everyone involved experiences challenges along with the reward.
While volunteering and knowing that you are making a positive difference in the life of a child is very rewarding, the role is not without its heartbreak. Sometimes your recommendation does not get followed, and the child ends up in a place or situation that you do not agree is best. Sometimes you just can't fathom how anyone could treat a child in the way that "your" child was treated. Sometimes you will see "your" child in a never-ending caretaker role with a parent that can meet treatment plan requests but who will never be a healthy parent. Sometimes, when a case goes away, you will never hear from "your" child or family again – and that is okay. Because, sometimes you will remain a lifelong important part of that child's life. Sometimes you will get to celebrate an adoption of the child into a family that will give that child a loving home and a wealth of opportunity for success. Sometimes the family and child will be so grateful and appreciative for your help and support.
We have to remember that ALWAYS we are making a positive difference in a child's life. We show that each one of us is an adult who can listen and put the child's needs and interests first. We provide a recommendation and information to the Judge so that the Judge can make the best decision possible under the circumstances. We help out social workers by providing information or family resources that the social worker didn't have time to figure out. We add a layer of support for the foster parent doing their best to parent a child for however long the need is.
Not all families or children will choose to remain in contact with you after a case – and this is okay – but those who do become a special part of your life. One of my teen cases is now one of my good friends – we don't see each other frequently, but we make an effort to catch up on a regular basis. I also am proud to be a part of her support system, knowing that she doesn't have family members (or even extended family members) to provide that support like many other people have.
This role isn't for everyone, but for those of you with an interest and the skills for this role, definitely consider making a difference by volunteering!
– Kerry Strasheim